During the latest staff cooking classes, which are organized by members of the PTA, staff learned how to cook various Japanese and Italian dishes.
For the Japanese class, two Japanese parents volunteered to teach how to make sushi and miso soup. We made sushi rice, then used a large variety of ingredients to make various sushi rolls (maki) and temaki (hand rolls). Then we made a miso soup that included plenty of tasty vegetables.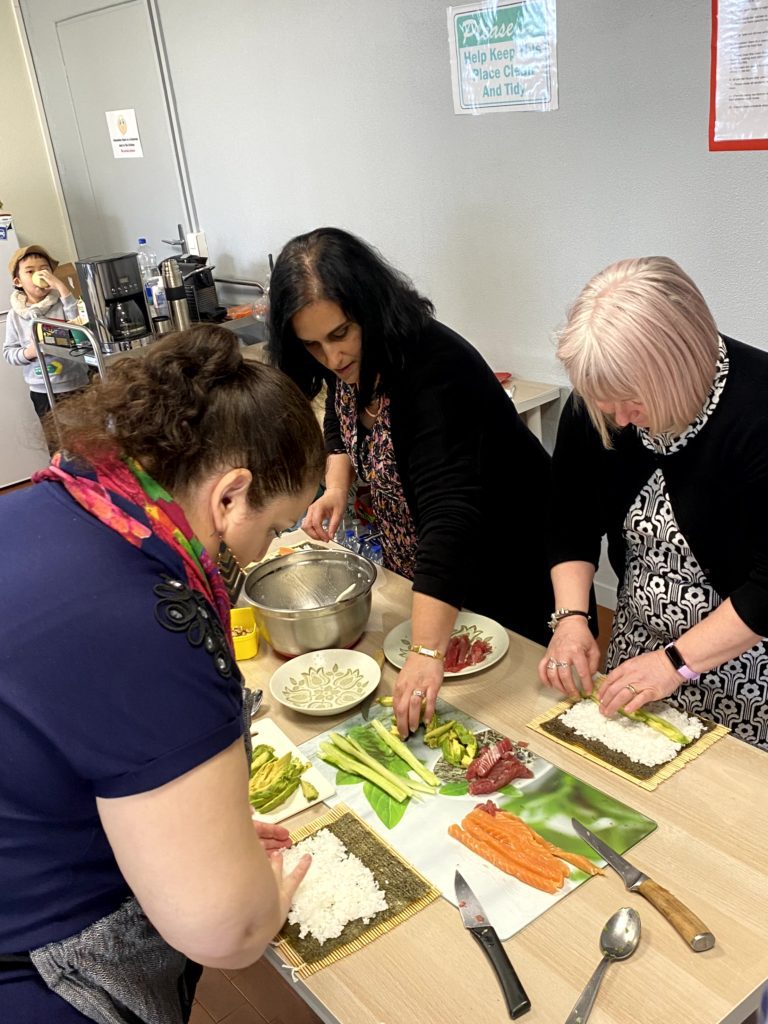 For the Italian class, the mother of our custodian volunteered to teach us how to make fresh orecchiette pasta, pasta carbonara and tiramisu.
It was great to get experience making all of this amazing food, and even better being able to eat it! The most interesting part, though, were the discussions about our culture and learning about the experiences the parents had when they started their new lives in France!