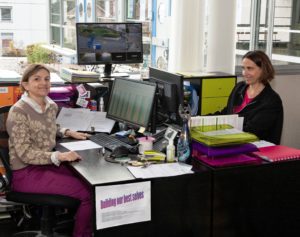 Join our ISL family!
At ISL, we wholeheartedly believe that choosing the right school is a process as unique as you are. As a diverse and caring community, we welcome your inquiries. Please let us know how we can provide you with further details to help you make your decision or contact our admissions team to arrange an in-person visit.
Note that ISL accepts all students for whom its established programme of study is appropriate or for whom an individualised programme of study can be designed. For more details on conditions of admission see our admissions policy. If your child requires special educational needs support, please also consult our inclusion policy.
This is a one-off, non-refundable fee to be paid at the time of application. No file will be processed without the payment of this fee (200 euros).
This is a one-off non-refundable fee (3 750 euros for a primary student; 5000 euros for a secondary student), payable once a student has been accepted into ISL. This fee has to be paid upon receipt of the invoice. Once paid it guarantees a place in the grade of acceptance.
Please click on the links below for the information and documents you will need for admission into ISL:
Admission fees and procedures 2022-2023 (English)
Company sponsored Tuition fees
These are the yearly fees for the tuition received by the student, paid in part or in full by the student's family's employer or company. Please note that without the signed EMPLOYER'S COMMITMENT FORM you will be billed as a COMPANY SPONSORED family.
Private Payers Tuition fees
A reduction is granted to families whose tuition fees are not covered in full or in part by their employer, as long as proof of this is provided through the completed employer's commitment and the employment status forms.
Without this, families will be charged the full rate. No receipt will be provided.
Frais de scolarité  et procédures d'admission 2022-2023 (français)
Frais de scolarité financés par une société
Ces frais couvrent les enseignements reçus par l'élève pendant l'année scolaire, qu'ils soient en totalité ou partiellement réglés par l'employeur ou la société liée à la famille de l'élève. Veuillez noter que sans le formulaire d'engagement de l'employeur signé par ce dernier, vous serez facturé comme une famille parrainée par une entreprise.
Frais de scolarité financés par des particuliers
Ces frais couvrent les enseignements reçus par l'élève pendant l'année scolaire Une réduction est accordée aux familles dont les frais de scolarité ne sont pas couverts en tout ou en partie par leur employeur, pour autant que la preuve en soit apportée par les formulaires d'engagement de l'employeur et de l'état d'activité professionnelle remplis et signés. Sans cela, les familles se verront facturer le plein tarif.
Apply online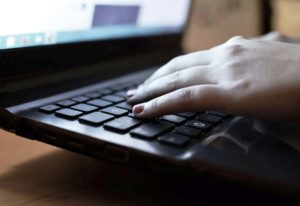 Please complete our online application form to apply for admission.
If you have any difficulty submitting your online application, please contact the admissions office.
Required application forms
The documents below are required for your application to be complete.
A photo of your child (head and shoulders)
EYU to Grade 5 Teacher's Confidential Reference Report (see below). Please provide your child's present class teacher with the appropriate ISL form which should be filled in, scanned and sent directly to us.
Copies of report cards for the last two years (where applicable)
A copy of vaccination records
A photo of your child (head and shoulders)
Grades 6 to 12 Teachers' Confidential Report (see below) from both the English teacher (or mother tongue teacher, if no English learnt previously) and from the Mathematics teacher. Please provide your child's present teachers with the appropriate ISL form which should be filled in, scanned and sent directly to us.
Copies of report cards for the last two years
A copy of vaccination records