On Friday 3rd March, ISL welcomed representatives from a selection of UK Universities to speak to students from Grades 9 to 11. There were representatives from 9 different schools:
Goldsmiths, University of London
University of Kent
University of Leeds
Northeastern University, London
University of Southampton
University of Surrey
University of York
University of Warwick
University of Cambridge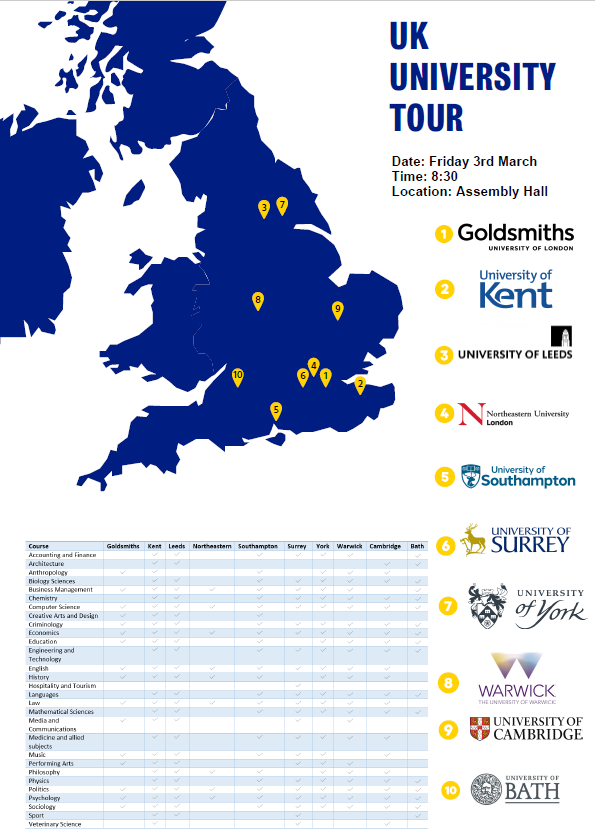 After a presentation about student life in the UK, students had the opportunity to meet with representatives individually to find out more about each university. It was a very valuable experience for all!